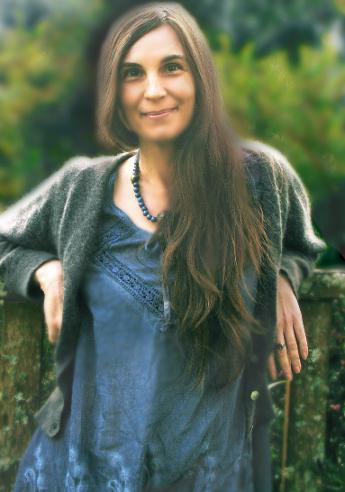 Chronic Illness
"Seven years ago, when I emerged from the doctor's office after having my worst fears confirmed, I knew that I had some big decisions to make. With the words "most likely Multiple Sclerosis" reverberating around my mind I felt shaky and nauseous. I wanted to crawl into bed and drown in a deluge of tears and despair. This was not how I had envisaged my charmed life unfolding. I was with the love of my life and we had a nine month old baby; this was supposed to be the happily ever after part. That night lying in the bath I could feel my body throbbing with fear. My mind was busy fielding the images that surfaced and threatened to overtake me: the slow degeneration of my body, the social pity, and all the dreams that would now never be…" (From my article Five Things I learned from Having a Chronic Illness—read full article here)
Today, though I still have multiple sclerosis my life is rich and fulfilling. By working to not only accept my situation, but using it to increase my awareness and understanding of self, I have succeeded in rebuilding my life in a new way that is in alignment with my heart and soul.
Sensitivity
One of the side effects of developing Multiple Sclerosis was that I became increasingly sensitive. Though I have always been more of an introvert than an extrovert, shortly after developing multiple sclerosis I found myself struggling with issues like overwhelm in large groups, anxiety, and high sensitivity to energy and people in my environment. I felt as though the armour that had always protected me and allowed me to move easily through the world had fallen awayand I was left naked and vulnerable in a harsh world. However, in the same way that I came to view my illness as a huge growth opportunity, I also slowly came to understand that sensitivity was a gift as well. By amassing tools and knowledge that allowed me to successfully manage my personal energy-field, I learned to once again move comfortably through the world. What is even better is that now, because I have deeper awareness and connection, due to knowing how to access the positive aspects of sensitivity, my experience of life is richer.
Christina is devoted to assisting people to find and connect with their own creative magical current that flows deep within.
Christina writes articles on a variety of deep life topics. To explore some of Christina's articles click here
Christina has recently published her first full length book, a memoir about her wild awakening journey entitled Jump Into the Blue
Check out Christina's online creativity course here
Christina Lavers is a coach, writer, an artist, a creative enthusiast, and an inner world explorer. Born in Montreal Quebec, Canada, she currently lives with her life partner and son in the hills behind Coffs Harbour, NSW Australia. After working for many years in the field of community arts development Christina was forced to make some radical life changes due to a chronic illness. She now spends her days creating, growing, and sharing with others.
--Certified Mental Strength Coach (Mental Strength Training Program) 2017
--Creativity Innovation and Change (Certificate) 2014
--Creative Problem Solving (Certificate) 2013
--Diploma of Visual Arts (North Coast TAFE Arts and Design) 2006
--Social Science Degree (McGill University) 1994
Copyright christinalaverscoaching