Healing Hypnosis Sessions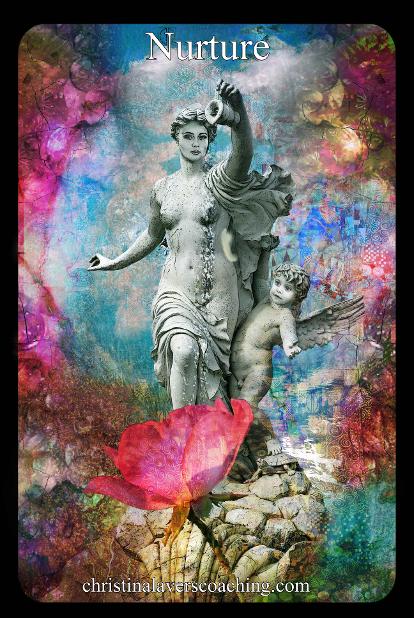 a dynamic process that supports you to make powerful life changes
"She is absolutely brilliant in what she does. I highly recommend her for anyone who feels lost or stuck in their life" --Lin Perrier
Contact me to book a Free 30 min initial consult or receive further information about sessions
I have been smoking on and off for about 20 years, and it had been a long time since I felt as though I had a choice around it in a way that wasn't a battle between wanting to stop and a desire to keep doing it.
After the session with Christina 3 months ago, the best way to describe the feeling is as though a powerful spell has been broken. Being a non smoker now simply feels like a natural flow through of my healthy self (rather than a force of will, which is tiring).
In the past I would have felt anxious and mistrustful of my ability to cope with life without cigarettes, which is no longer an issue. I am so grateful and would highly recommend Christina in the depth of her healing work and in the way that she brings the qualities of acceptance, gentle curiosity and warmth. --Anonymous
Sessions
Complete Support:
During our sessions you have my complete, undivided and judgement-free attention. I provide a safe expansive space for you to feel completely heard, understood and met wherever you are on your life path.
You will actively participate in determining a plan that suits your needs, lifestyle and budget; as well as what homework feels exciting, realistic and achievable to you.
I recommend you have a journal that you dedicate to the process. This will be a place to take notes during your session so that you have a reminder of the things we talked about and what you're working on in between sessions. It will also be a sacred space to explore and record your thoughts, feelings, progress, and development throughout the process.
Sessions can be held:
In person (Coffs Harbour area)
Via Zoom
If we are meeting in person I will give you instructions on how to find the beautiful space in Upper Orara.
I retain the right to refuse a booking if I feel that suitable compatibility requirements are not met.
Ethics and Professional conduct:
I adhere to the strict code of ethics established by the AHA Code of Ethics
Confidentiality:
Confidentiality is important to me and you can rest assured that nothing you share with me will ever be disclosed to others.
Cost:
Please note all prices are listed in Australian Dollars
All individual sessions are charged at $100 AUD per hour
For those with any financial hardship I offer a concession rate please get in touch to discuss
Frequency and duration:
Scheduling is flexible and can be tailored to suit your needs. Minimum duration is 1 hour.
Billing:
Payment needs to be made a minimum of 48 hours prior to scheduled session.
A session can be rescheduled with a minimum of 24 hours notice. Less that 24 hour cancellations incur a $60 late cancellation fee.
Bookings
book a Free 30 min initial consult
To make a booking Just fill out the contact submission below
or email me at
quantumflowhypnosis@gmail.com
so we can start to chat
Contact me:
By filling out the form below (make sure you get the message that says 'Your form has successfully been submitted')
By email:
quantumflowhypnosis@gmail.com
or by PH: Text Only Please

Text In Australia 0408222910
Outside Australia +61 408222910
I look forward to hearing from you!
Copyright christinalaverscoaching