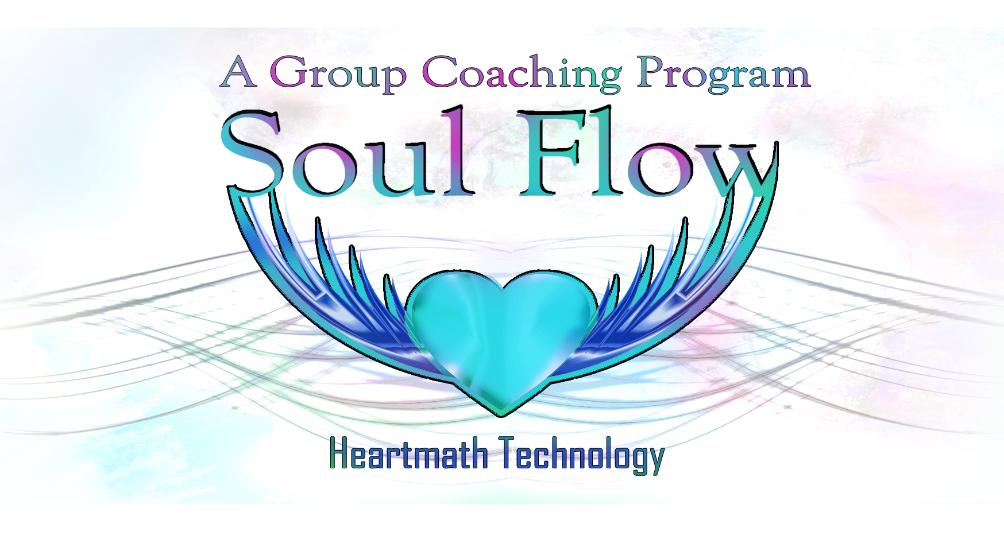 Tune in to your inner navigation system
Soul Flow
Embark on a five week journey to connect more deeply with the essence of you

In this group coaching program we will embark on a journey to access, and/or strengthen our connection to our unique soul frequency. The more our soul is able to flow through us and inform our world, the more meaningful, joyful, and satisfying our lives become.
Connecting with this inner flow involves releasing who we have been told we 'should' be, and learning to trust who we truly are.
We are each unique beings and the more we focus on listening to our own inner knowing the more our lives will align with our highest expression.

A key aspect of this program will be bringing more awareness to our state of being, recognizing when we feel centered and in the flow, and identifying successful ways to raise and maintain our frequency.
When we feel balanced, centered, and 'in the flow' our hearts and minds are aligned and working cohesively. This is the space from which we can access enhanced:
• Levels of self-understanding
• Levels of creativity
• Sense of wellbeing
Group Coaching

A central tenet of this program is that we all have access to deep wisdom, with a unique perspective that adds value to the whole.
The beauty of the coaching format is that while there will be valuable tools, techniques and strategies imparted as part of the program material, there will also be ample room for group sharing and exploration.
The group coaching framework will allow for high levels of collective input, encouragement, and accountability, creating a momentum for personal growth that can be difficult to achieve alone.

As the group coach I will ensure that we work together to create an intimate, sacred space in which each individual feels seen, heard, connected and supported.
Core aims:

Connect with our own inner personal navigation system
Deepen self-awareness and intuitive heart intelligence
------------------------------------------------------------------------------------------------------
Participants will be asked to bring a dedicated journal to the sessions that will be used to document the program journey
Program will involve self-determined, achievable goal setting and assignments
Participants will have access to Heartmath technology during program sessions:
"Heatmath Inner Balance technology analyzes and displays our heart rhythm, measured by Heart Rate Variability (HRV), which indicates how emotional states are affecting our nervous system. HRV offers a unique window into the quality of communication between the heart and brain, which directly impacts how we feel and perform. Our heart rhythm patterns are the best reflection of our inner state. We can use the Inner Balance to see what's going on inside of us and learn how to shift into a state of balance, self-reliance and renewing feelings, such as appreciation and compassion." Heartmath material
-------------------------------------------------------------------------------------------------------------
Starting Thursday 15 March 2018 6:45-8:30
Coffs Zen Space
Shop 8 City Boulevard Arcade, Vernon Street
Coffs Harbour, New South Wales 2450
5x Thursdays

Maximum 8 participants
Coach: Christina Lavers, Certified Mental Strength Coach, and Heartmath Add Heart Facilitator